SOLD - Passenger Ferry
---
This well made ferry is divided into compartments by 6 bulkheads and meets the requirements for unsinkability if any compartment floods. She is built for light sea in coastal operations. Her sea abilities are initial metacentric height 1.14 -1.16 meters sea force up to 5 , wind force 7. Permanent heel angle degrees 15%, temporary heel angle degrees 45%. She has only been in salt water since 2004. She is suitable for conversion to a luxury motor yacht. She has very low hours. On the main deck, there is an air conditioned restaurant and bar. and fully equipped galley.
VESSEL IDENTIFIER: KV10
Price: U.S. $ 590,000.00 FIRM
DIMENSIONS

Feet
Meters
Length
123.3
37.6
Breadth
22.6
6.9
Depth
7.8
2.4
Drafts
Speed
16.5 Max
13.5 Cruise 2
10.5 Knots 2 Engines
Passengers
200 now, can be 250
Vehicles
NO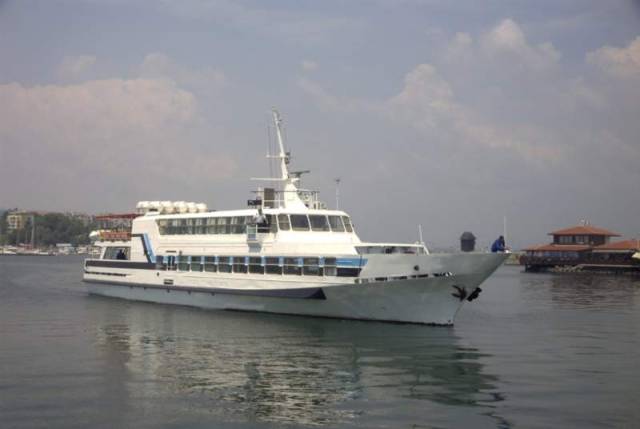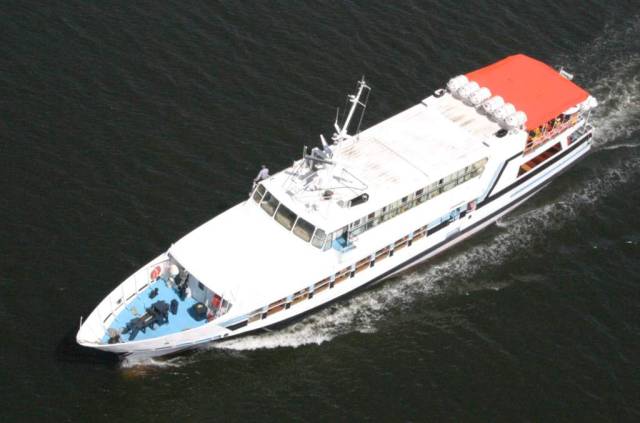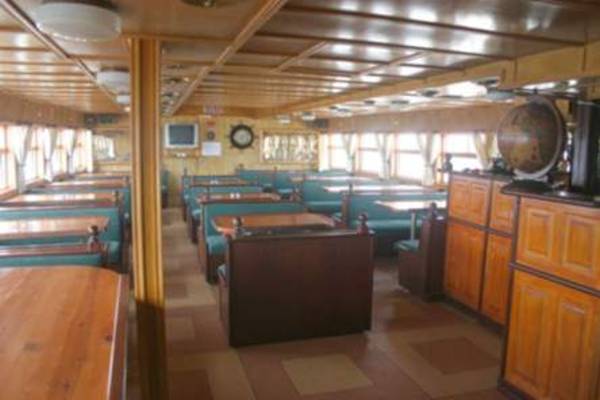 PARTICULARS
Flag
Bulgaria
Year Built
1989
Construction Material
Steel Hull and Aluminum Superstructure
Class
Russian Register of Shipping Valid till 2009
Certificates
Open sea coastal navigation to 60 miles off shore
Location
Bulgaria
GRT
202
Crew
4
Last DD
2006 Varna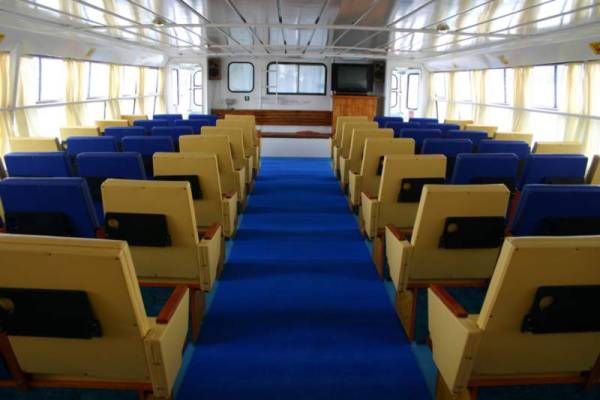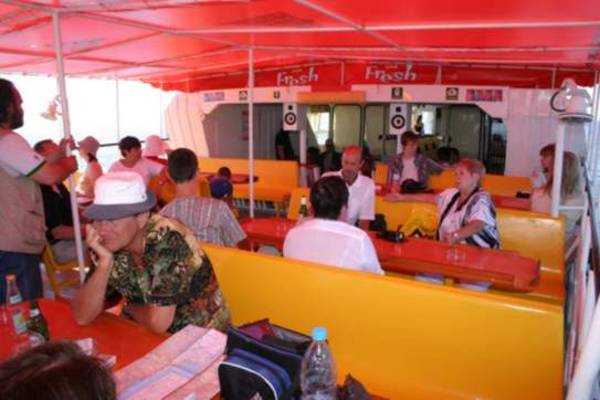 Power

Main Engine

3 Main Engines Russian built 2 engines 3D6
1 engine DRA 210B 1100 HP with only 450 hours
Auxiliaries
Perkins 75HP diesel generator 38KW and one 16KW
Rudders
Propulsion
3 propellers
Fuel Capacity
6,000 Liters
Fuel Consumption
2 engines 50 L/Hr. 3 Engines at cruise 180 L/Hr.