SOLD - Hopper Barge
Storage Barge
Three Two Available
---
This barge is owned and well maintained by a major US Corporation. It has 4 Hatches and 4 Holds. It has a cubic capacity of 813,116 Cubic Feet or 23,000 Cubic Meters. From the Tank top to the combing is 35 Feet or 10.7 meters and the clear Hatch openings is 58x40.5 feet or 17.7x12.3 Meters. It was Dry-docked in May 2,000 and freshly painted, Special Survey was due October 2000.
VESSEL IDENTIFIER: GT11
Price: U.S. $ 3,200,000.00 Price reduced to $2,500,000.00 Price further reduced to $1,800,000.00 FIRM EACH.

DIMENSIONS

Feet
Meters
Length
420
128
Breadth
80
24.4
Max Draft
25.3
7.7
DWT
19,200 Tons (Coal at 50 pounds/cubic feet) Higher with other materials
Photos taken in 2001, presently needs to be painted again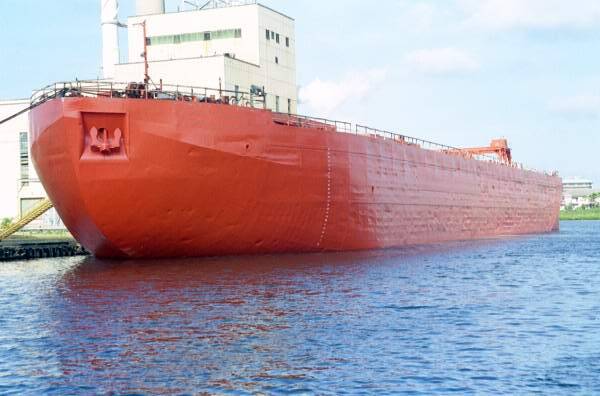 PARTICULARS
Flag
US
Year Built
1964 & 1967
Where Built
US
Registry
Class
ABS Highest All Oceans
Currently out of Class
Gross Registered Tons
8,206
Capacity
19,200 S.Tons
17,400 MT
(Based on 50 lbs/ cub. ft.)
Certificates